OUR PRODUCTS
Jim Melton's marinade is an excellent ingredient for homemade jerky as well as a great grilling sauce and all-purpose marinade for burgers, steaks, poultry, fish, pork and vegetables!
A top-quality specialty food company, Jim Melton's versatile marinade will enhance the flavor and taste of almost any dish! Since it's highly concentrated you only need to marinate for 30-60 minutes before cooking or simply brush on while grilling.
Available sizes:
16 oz. (for 6 lbs. of meat)
32 oz. (for 12 lbs. of meat)
64 oz. (for 24 lbs. of meat)
128 oz. (for 48 lbs. of meat)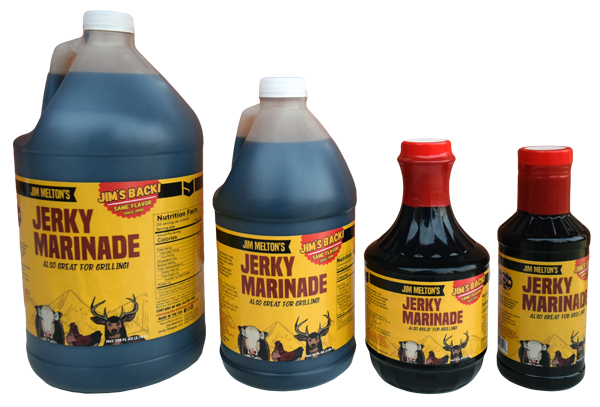 OUR STORY
For 20 years Jim Melton experimented and eventually perfected a unique and delicious marinade recipe that became the core of his new business in 1999.
Jim Melton began his career as a business owner after his journey as a Vietnam vet, hunter and meat department manager for a national grocery chain. His success led to Jim Melton's marinade being shipped and sold across the USA and Canada in over 100 retail chain stores!.
OUR LOCATIONS
Jim Melton's Jerky Marinade is available in 100+ locations!
You can find it at our primary stores...
Sportsman's Warehouse
SCHEELS
Central Market
Or on Amazon for your convenience, or even at these stores in select locations:
• Hot Licks • Hot Sauces 'n More • Siesel's Meats • Iowa Meat Farms
STORES NEAR YOU
Looking to buy at a place near you? Just click the link below to browse all of our store locations.
Reviews
"Best marinade in the business!!! Try it on steak, burgers, etc. as well as with your homemade jerky."
Reviewer from Ontario, Canada
"In my opinion this marinade is second to none.  I have used the marinade when grilling steaks, chicken, pork chops and vegetables.  One taste and you will not try any other marinade."
Reviewer from South Carolina
"Best jerky marinade I've ever used.  If you make jerky you've got to give Jim Melton's a try."
Reviewer from Pennsylvania
"Without a doubt the best marinade I have ever tried.  There is no reason to try any other.  You cannot top this one."
"It is the best jerky marinade I have EVER tasted.  I would recommend this to anyone who wants to try the best jerky marinade!  You will never go wrong with this guy's sauce!!!!"
"As a professional chef, my job requires creating flavorful dishes that keep patrons wanting more.  As a sportsman and jerky maker, I find this marinade delivers.  It's the most versatile product I have found and use it religiously.  Try it once and you will never use anything else.  I prepare all my jerky with this product…venison, goose and turkey.  It's also great for beef."
Reviewer from Connecticut
Certifications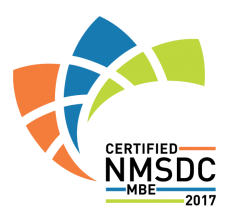 CONTACT
We would love to hear from you!
Any comments or questions can be sent to info@www.jimmeltons.com or fill out and submit the form below.
Consumers:
Would you like to purchase Jim Melton's Jerky Marinade at a store near you? Send us an email with the name and location of the vendor and we will reach out to them.
Retailers:
Interested in becoming a retail outlet for our marinade? Jim Melton's Jerky Marinade is sold in over 100 retail locations and constantly growing. If you are interested in selling our marinade in your stores, please send us an email at the address above or use the form below.